This is part 3 of my 2022 round up, following up on part 1 on leaving Human Made, and part 2 on the Norse Adventure. I want to draw together some lessons I have learned over the last 1 months, because it has been quite an education, and put them in the bigger context of family life and the world in general.
What I've learned about startups, the WordPress/Woo market, and launching new agencies falls into a few general headings.
Starting Companies
It's a LOT – I think I took on too much myself as MD, and I should have concentrated on creating and then actively evolving a strategy and plan for execution, and being a bit more hands off on the execution, outsourcing the time-sink tasks where it made sense.
Learning stuff tends to make you 'hands-on' and that militates against the first point above – by the time I'd worked out exactly what I wanted to do in terms of content marketing, and outbound campaigns, there wasn't enough gas in the tank to hire in an additional staff member or to set up a good outsourced contract to deliver these services.
Financial and legal services that can cope with the nuances of overseas investment in UK companies tends to come at a premium, and that cost needs to be considered as separate to the operational budget of a small company. More affordable local legals and financial suppliers might not be able to help with the heavy lifting. (I still need to find the happy medium of a reasonable, local lawyer & accountant who are comfortable setting up overseas investment in a start-up SME. If you know of one I'd LOVE to hear from you!).
Remote has many challenges – I have worked in a remote first culture for many years now, and so I am aware of many of the difficulties and the tricks to counter them. In this specific case it was hard to lean into the main 'mothership' resources from the UK, and use all the great strengths of the Norwegian team to their full potential in establishing the Maksimer brand in the UK. Spending more time with the team in Norway would have helped, and I could probably have made more of the time we sent at the meetup in Eidfjord (which was beautiful and amazing!).

Breaking into the UK Market
The UK e-commerce market is 'red ocean' and there are a lot of people investing in it now to get some of the very substantial value in the market. That's ok, we knew that going in, but that competitive market makes it expensive to stand out.
SEO, especially paid search, is ferociously expensive in the UK. I was working with some of the best scandinavian SEO analysts that there are, but their models for keywords and PPC just didn't translate into traffic.The UK SEO market is expensive!
Content counts – it took me a while to get sufficiently confident in the offering to create new and translated content for the english language site. Getting good impact with content led marketing needs time, so I should have started sooner, or given it longer. And outsourcing of content generation is worth considering.
Partnerships count, but it's a chicken and egg situation – you need to prove yourself with a client or a PoC project to unlock the value. That takes time, or investment in Proof of Concept projects to get the connections and trust built up.
There's a lot of data on the market, but a lot of it is garbage! – a LOT of merchants have been on Woo at some point or other, but a lot have moved off, and site lists for marketing can be very wrong. Most of the responses I got from Storeleads generated outbound was along the lines of 'thanks but we're not on Woo these days' (and I think they're one of the best).

E-commerce in the UK
The general e-commerce shows are really best for partnership connections (and they ARE good for that) not finding clients/merchants. IRX and Ecommerce Expo are scheduled ridiculously close to each other at Exel (there's no sense in attending both) and are predominantly inside baseball shows. If you want to find merchants go to the trade show for that vertical, and set up face to face meetings in advance – be prepared to schedule considerately too – your merchants are there to sell, not buy your services, so fit in around their busy slots.
Shopify is a big beast – it's a very accessible product, usable by all but the very smallest and most specialist merchants. It has enough great integrations to never feel like there are gaping holes in functionality, and it have a vibrant community of agencies supporting its deployment, customisation, and promotion. If you're not selling Shopify, you're swimming against the current. I've already mentioned that some platforms could be taking the UK market more seriously and taking on Shopify with more intention and focus.
Payment tools, platforms, orchestrators, shopping baskets etc are the complicated, ferociously competitive crux of the whole marketplace. Every national retail marketplace has its own distinctive 'norm' for payments, with the UK dominated by Paypal/Braintree, with Stripe and direct bank payment tools also hugely important, and Apple Pay and Google Pay of rapidly increasing significance for the very important mobile sector. This is critical because it is where ALL the money is, and in Woocommerce especially, the choice of payment engine is wide open. While competition is healthy, platforms like Shopify do draw benefits from the simplicity of their monopolistic approach to payment options. And the payment tool landscape is where vendors are fighting to the death for the control of the cut. It's almost never said out loud, but Woo Payments is a fight for survival.
For all the competition, the jostling for market share, and the slice of the shopping basket, the ecommerce industry is a commendably collegiate and supportive one. I had so many hugely supporting and helpful conversations from people happy to share their deep knowledge and understanding of the sector. I'd like to specifically thank Nick Dunse of Shuttle, Pete Gardner and Adam Pearce of eCom Collab Club, James White at Klaviyo, Eren Muduroglu at Exactly.com, Sam Jackson at Big Commerce, and William Gisby at Khaos Control. I'd especially like to thank Marina, Emilia, and Tom at Mollie as well as the whole WPEngine team. They and many others were generous with their time and expertise, and open to explorations of collaborations. I'm only sorry that this time round it didn't come off, but I am certain there will be more opportunities in future!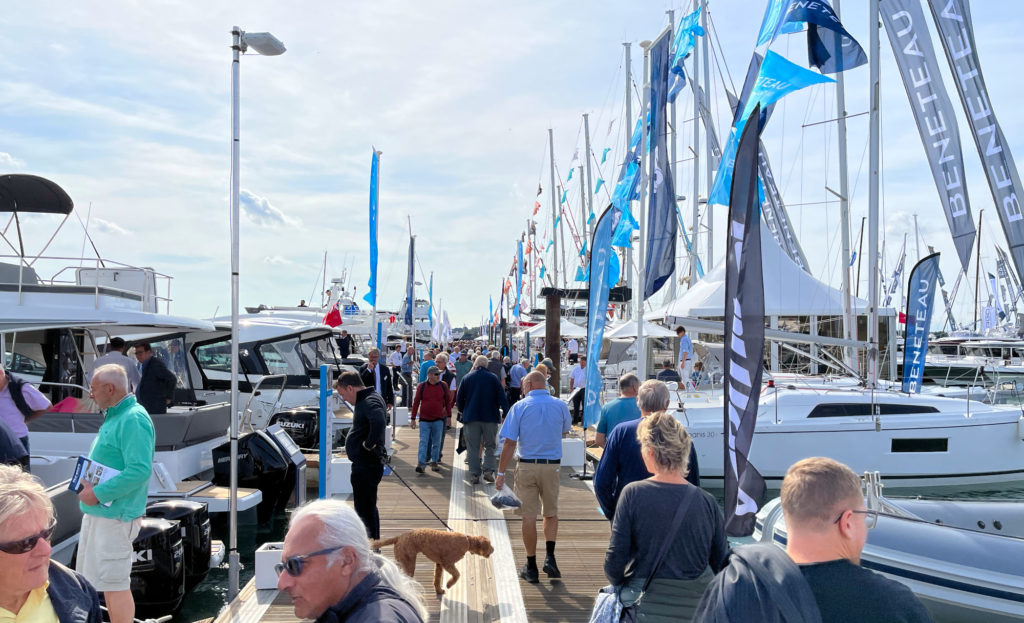 This Year I Learned…
Overall the UK venture got some traction, but it was slow, and we still needed to make the real break through. Could we have done it? Yes we certainly could – if:
We'd had a longer/bigger runway.
We'd invested seriously in PPC (bigger runway).
We'd had the time to get the content marketing results (longer runway).
We'd outsourced lead creation (bigger runway).
We'd hired quicker – a sales lead/ marketing focussed role would have been a smart hire.
But, the 'we' above is me – I'm on the hook 100% in all these decisions. We had the runway we had, and the decision to curtail active marketing was the right one at the time. I don't regret having tried this, and I certainly accept all the responsibility for the decisions we made – I said the runway was enough, I expected to get the results in the time and budget we had. I've learned, and wouldn't do things the same way if I had another run at it. But that's what learning is all about right?
And so, having learned, grown, developed, and picked up a few new scars, it's time to reflect in part 4 on what really matters.