This is part 4 of my review of 2022 – in this post I explore life away from work, with the family, and where things really matter.
While all of the work crap was going on, I was also a dad and a husband. And owe it to myself and my family to admit that I wasn't always as focussed as I could or needed to have been in either of those roles. Rowan posts incredibly honest, heartfelt blog posts about our family, and I haven't the words to do these complex subjects anything like the justice they deserve, but I will say it has been hard, heartbreakingly so, and the stress of work, and trying to start a new thing, and not quite managing to achieve all I wanted, doubtless added to the challenges rather than making things easier.
We got kittens in February – rescues from Romania, like Zelma, our wonderful zen like dog. And Magnus (né Mango) and Ponyo (né Spot) took to her (Zelma) and us very quickly. They've been a wonderful addition to the family, and their close loving sibling bond has been a beacon of warmth in the family home.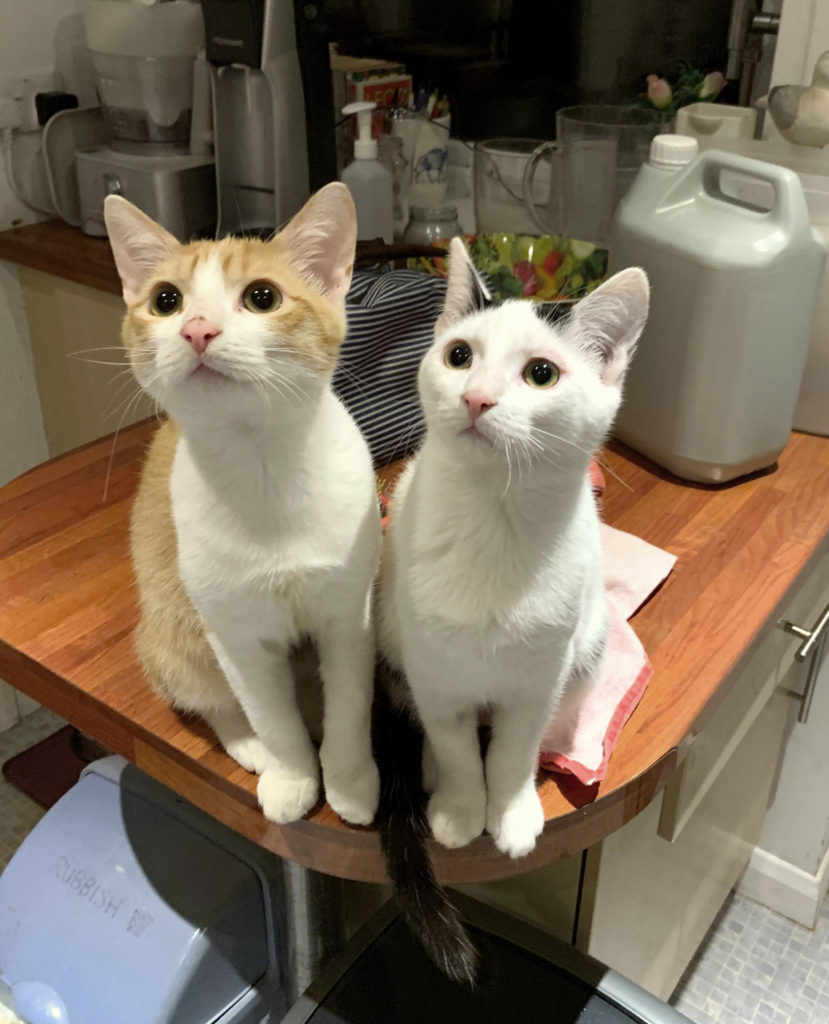 Wales in Summer
Rowan as an uncanny knack of finding exceptional places for us to stay on holiday. Early on in our journey as a family we realised that it was essential that as a family we stayed in spaces that let us retain the fundamental routines of family life, such as structured bedtime routines. Sidebar: bedtimes can be really hard for us, disregulation and emotional meltdowns come very easy to us all when we're tired, and our family seems to get these more than most.
So, when we stay away we need to find somewhere with three beds and a good amount of space. In 2022 Rowan excelled herself – this converted barn, nestled in a midwales valley, huddled on the edge of traditional farmland and the wilder fells was a gorgeous base for one of our best ever holidays. It really was the middle of nowhere – halfway between the Brecon Beacons and the Cardigan Bay coast, but the hills, the rivers, the wildlife were spectacular. We swam on waterfalls, explored caves of outlaws, and enjoyed incredible weather as banks of typical welsh rain seemed to part around us.
Catching up with Linda, our dear friend in Hay on Wye, was also a real highlight. The kids adore her, as do we. Linda, thank you again for making our holiday so special, again.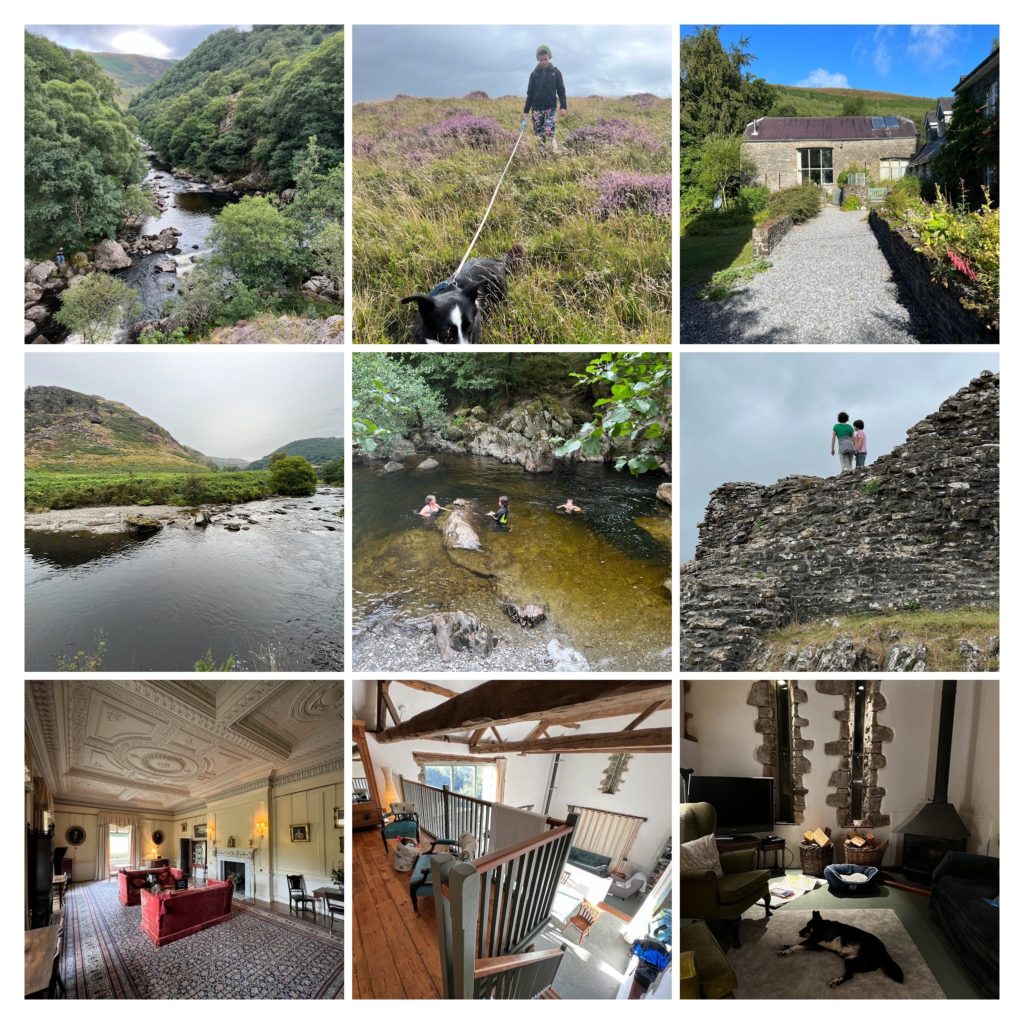 Family in the North
My dad had a heart attack early in the year too – he is knocking on 80 years old, so it was a serious scare, and later in the year he had a double bypass to fix him up. I travelled up to see him when he first was ill, and we went up at Christmas too, and it was great to see him doing much much better. My parents can't really do the drive down to see us these days, so we took the whole family up this time and we spent a week up north, the first time we've done christmas as a family away from home. The AirBnB we stayed in was amazing, and all in all the trip was well worth the long drives and the upheaval.
Goodbye Geoff
On a more somber note, Rowan's father passed away in September, just shy of his ninety first birthday. We had become very much closer of late, as we'd been his bubble through the pandemic and borne the main responsibility for his care as his health deteriorated. He was a complicated man, and the last few years were hard for him, and frustrating for us all. His passing was a big blow, and it's been difficult across the extended family too. His memorial was held in a local theatre, the Hippodrome, and was a fitting and moving send off to a man who's been a huge presence in our lives these last few years.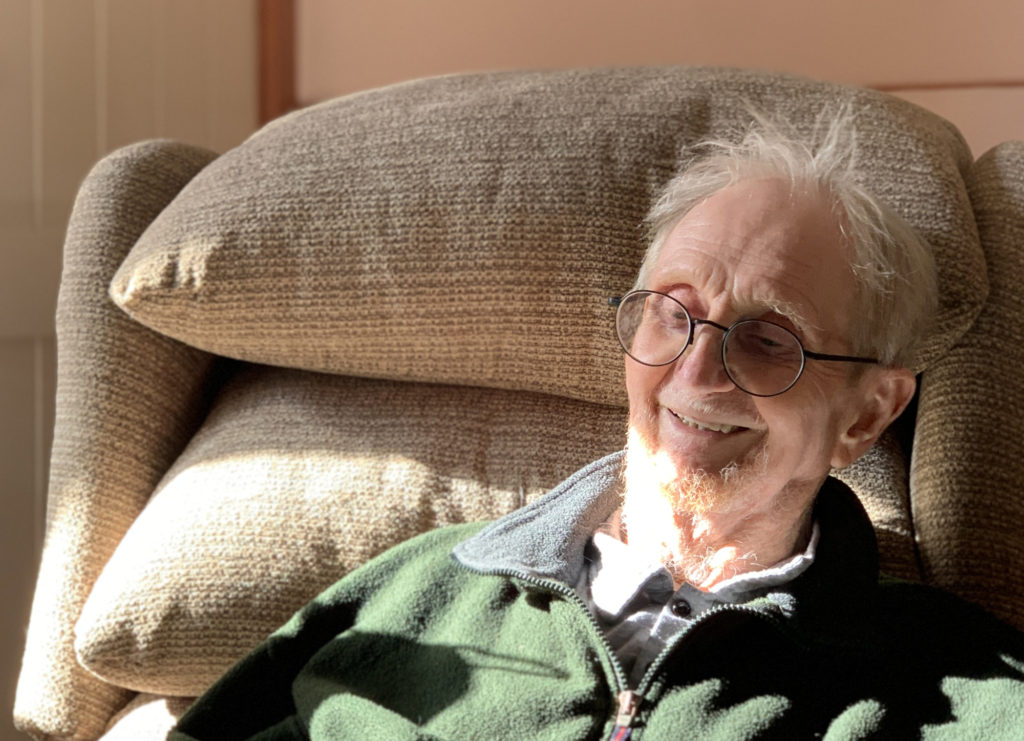 2022 had some huge challenges, and no doubt 2023 will too. But I've learned a lot, and we'll meet the challenges of the future as a family and with the support of family and friends. I wish all the very best for the new year to you and yours – if we haven't spoken for a while, do drop me a line – I've missed many of you over the pandemic, and I look forward to reconnecting before long.